Prepare your newsletters much faster!
Don't spend time on copy-pasting links, LinksLetter will do it for you!
TAKE TOUR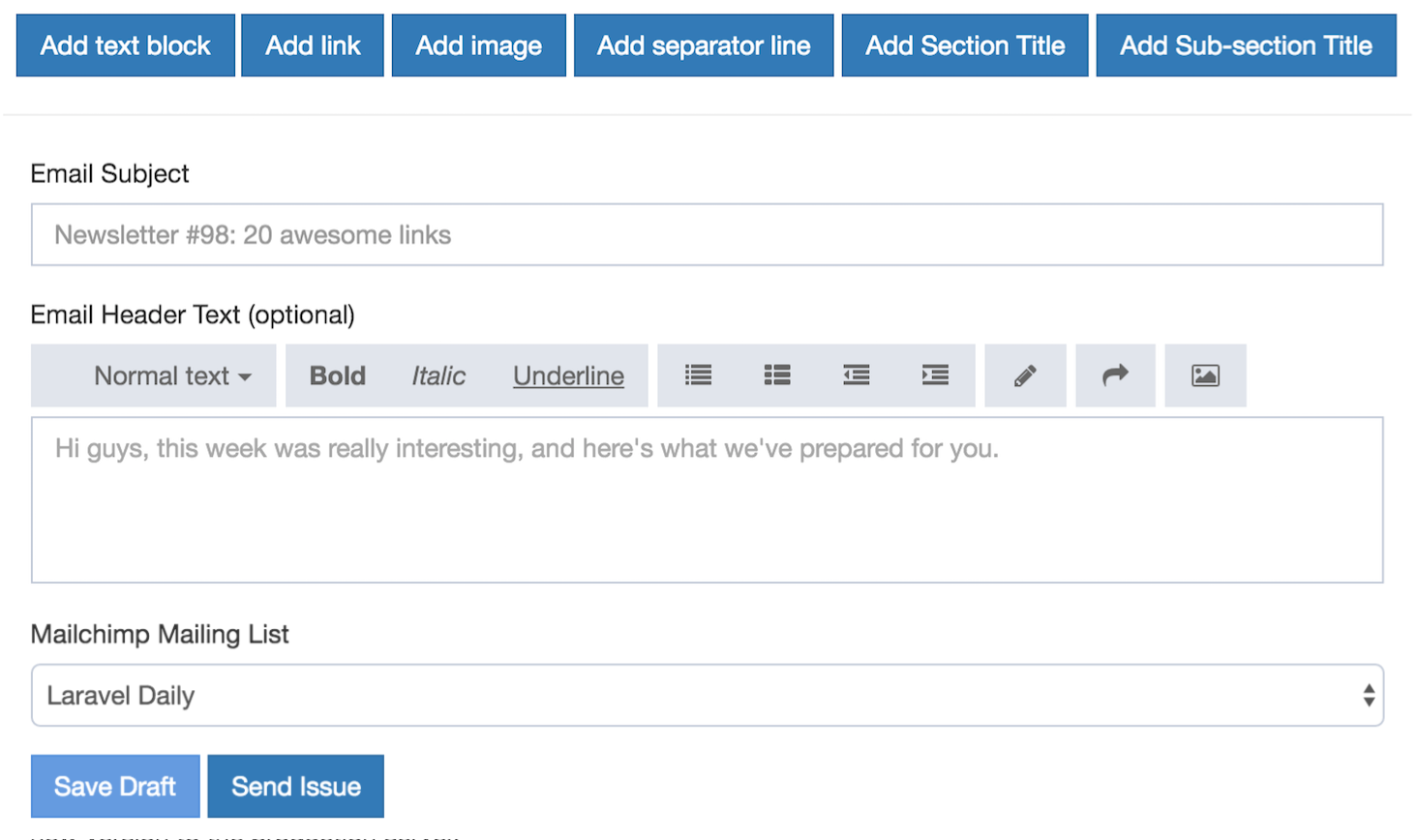 1. IMPORT LINKS FROM POCKET
Don't copy-paste the links from the internet. Just use the tool to save the links while you're browsing - Pocket is one of the most popular ones.
Click "Import from Pocket" - and links are ready for your new issue!
FIND OUT MORE ABOUT POCKET
2. STYLE THEM IN LINKSLETTER
Prepare your newsletter issue. Don't worry about how it would look - LinksLetter will take care of it.
Change the order of the links, add descriptions/images, add header/footer of the issue and use all the power of our email editor.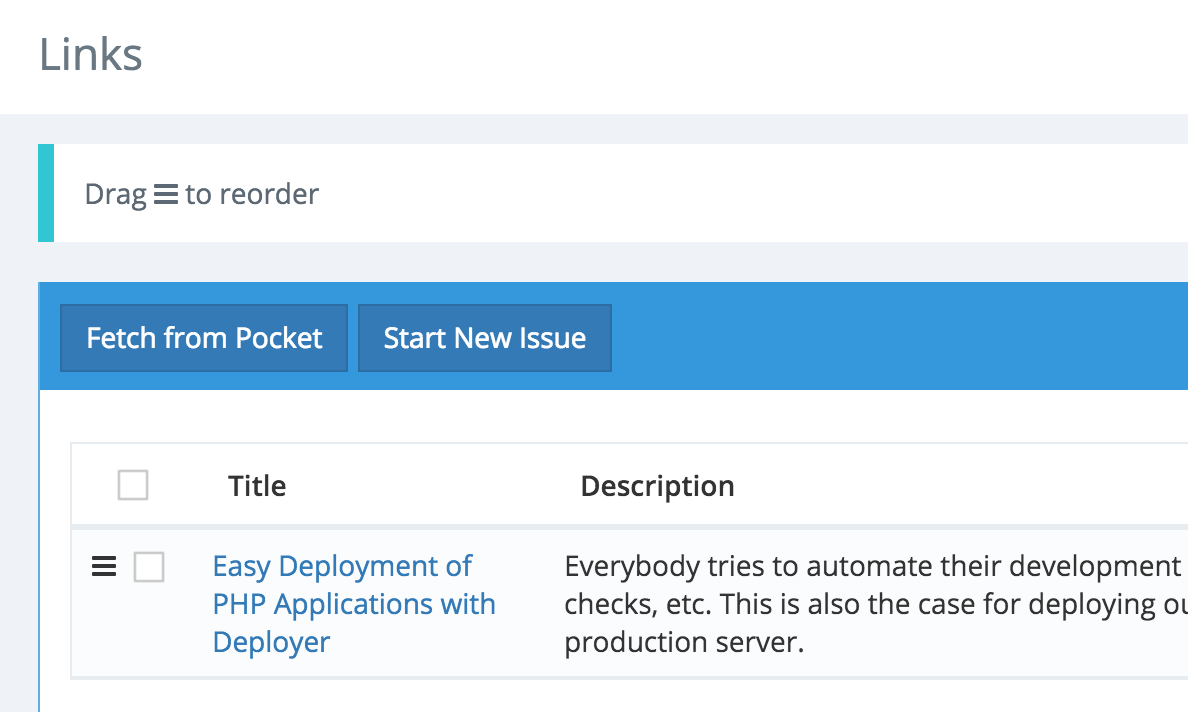 3. SEND ISSUE VIA MAILCHIMP
We trust the sending part to the professionals like Mailchimp.
Just choose the list name from Mailchimp and click "Send issue" - and the email is on the way to your subscribers!
PRICING
LinksLetter is TOTALLY FREE (while in Beta)
Newsletters much faster - start now!
Registration is free. No credit card required.